Our Organization
Innovation in semiconductor industry
amcoss GmbH is an innovative high-tech company in the semiconductor- and microsystems
technology. 80% of microchip- and semiconductor manufacturers for communications- and consumer electronics worldwide, as well as renowned research & development organizations are our customers. Since its establishment in 2008 amcoss GmbH has been steadily growing and according to a Dun & Bradstreet rating it is among the best 4% of all Austrian companies with regard to its financial ratio (as e.g.,credit rating). Our business activity is highly efficient and productive, showing in an extraordinarily high sales volume per employee.
Best 4% of Austria
First-class creditworthiness: among the best 4% of Austrian companies
>100 customers
More than 100 active customers in 18 countries
Largest supplier
Largest supplier for second source components for stepper optics in the world
Installed base >100
Far more than 100 installed amcoss systems worldwide
16 of the world´s top 20
16 of the world´s 20 major semiconductor manufacturers are among our customers
The Lab 14 group of companies
A strong partnership fostering growth and innovation
With the objective of further increasing our business opportunities we have looked for a strong partner. Therefore, amcoss has been member of the LAB14 Group since beginning of 2023. Successful high-tech companies within the field of nano- and microfabrication and surface analysis and approx. 1000 employees worldwide belong to the group. Together the Lab14 companies offer complementary, innovative products, production solutions and services for a wide range of applications.
Lab14 supports growth of each of its individual companies and at the same time fosters synergies between the companies to generate a competitive and technological advantage over other players in the field. So, we can use synergy effects to serve our customers in the best possible way. The Lab14 headquarter is located in Heidelberg, Germany.


More about Lab14
amcoss GmbH
Overview of business divisions:

as e.g., lenses, mirrors, reflectors, reflector plates, shutters, image shifters, motor controllers and -drivers, spinmotors, exposure chucks, lamp houses, ball bearings, Wafertec pumps, fibre optics, wafer chucks, wafer handlers, endeffectors, etc.
Learn more

Coating, development, cleaning, lift-off, etching, heating/cooling, HMDS, process control software, temperature control
Learn more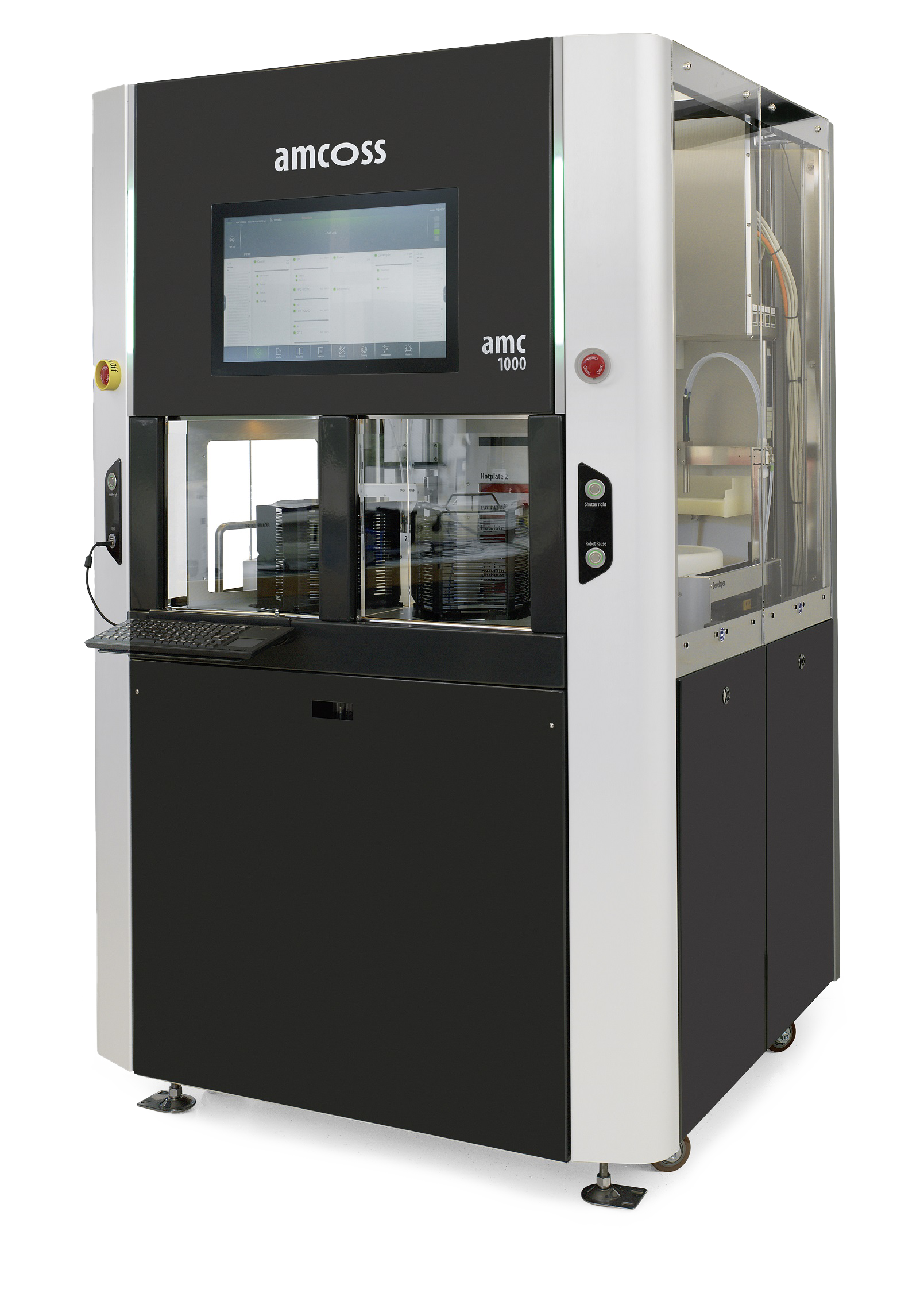 OUR MOTTO
Orientation towards results, quality, trust
We do not offer mainstream products. Whether it is the most insignificant small part or our fully automatic equipment, you can expect individual solutions in all aspects. Customer orientation is no mere lip service for us, but the entire foundation of our business.
We constantly create taylor-made products and processes in a pragmatic and absolutely results-oriented manner. With sound expert knowledge, our hands on mentality and a great portion of innovative spirit, as well as inventiveness, we always come up with what our customers need and other suppliers can't do. At the same time you can absolutely trust the quality of our products and processes. With our quality work we also support our customers in maintaining the quality of their production processes and consequently, their finished products. So, many renowned companies are among our customers, with whom we have been sharing longtime business relationships based on mutual trust.
In the heart of Europe
amcoss GmbH headquarters is in Feldkirch, Vorarlberg, an industrial region characterized by modern medium-sized enterprises in a scenic and magnificent landscape in the west of Austria. From here, the internationally active company sells its products and services into many countries all over the world. Here you can also find our research department with its laboratory and cleanroom for equipment final assembly. amcoss cooperates with strong partners worldwide to develop high-class solutions.
Constant sustainability since the beginning
Sustainability is in vogue. Every company concerned about its reputation currently
occupies this topic. amcoss also, especially its finished products, are sustainable and have been since the beginning. So, sustainability becoming of public interest over the last years, has always been of central interest to us. Our components and equipment present savings potential in various respects because they improve our customers´ cost- and energy efficiency and they contribute to saving resources and occupational safety. They are part of circular economy and make it become reality. Many of our components are brought back into the economic cycle and therefore prolong the lifetimes of machines for which manufacturers no longer offer spare parts or repair services and so force customers into buying new equipment and to destroy old, but still functional machines.
OUR BASIC COMPETENCES
Extensive know-how and experience
Our experts have comprehensive competences in a broad range of areas:
Optics
Production of plane and
curved optical components
Thin-film coating with plasma-assisted coating technologies
Galvanic & chemical metal coatings
Assembly of optical components
Test-Methods (Spectrophotometer, Interferometer)
Product specific measurement setup
Pyrometer calibration
Optics design
Optical simulation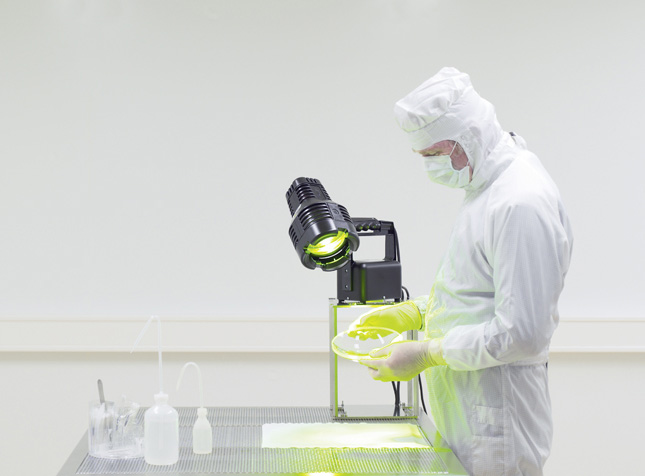 Engineering
Mechanical design and construction
Electrical design and construction
SPS- and software programming
Software reengineering
Coordinate measuring technology
Functional coatings (as e.g., mechanical, chemical, durable)
Materials analysis and test procedures
Electron- and light microscopy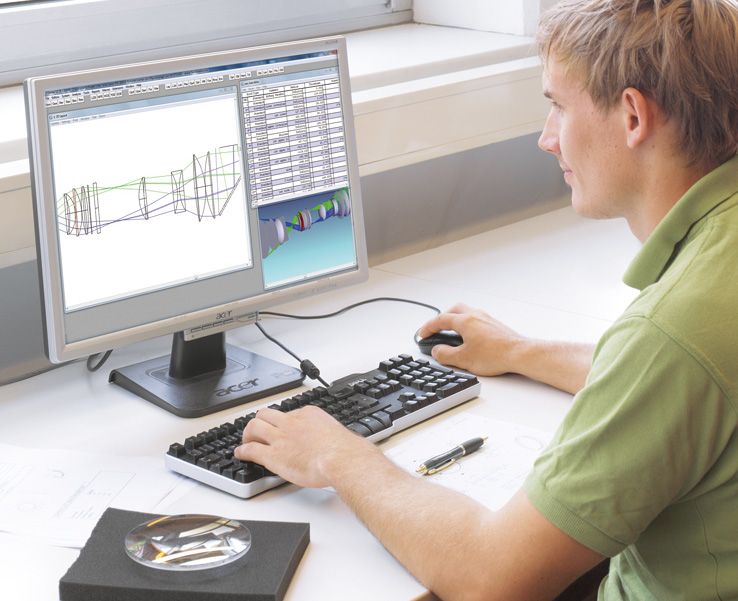 Assembly and Test
Assembly of
electromechanical components
Bonding technology
Laser welding
Application-specific test procedures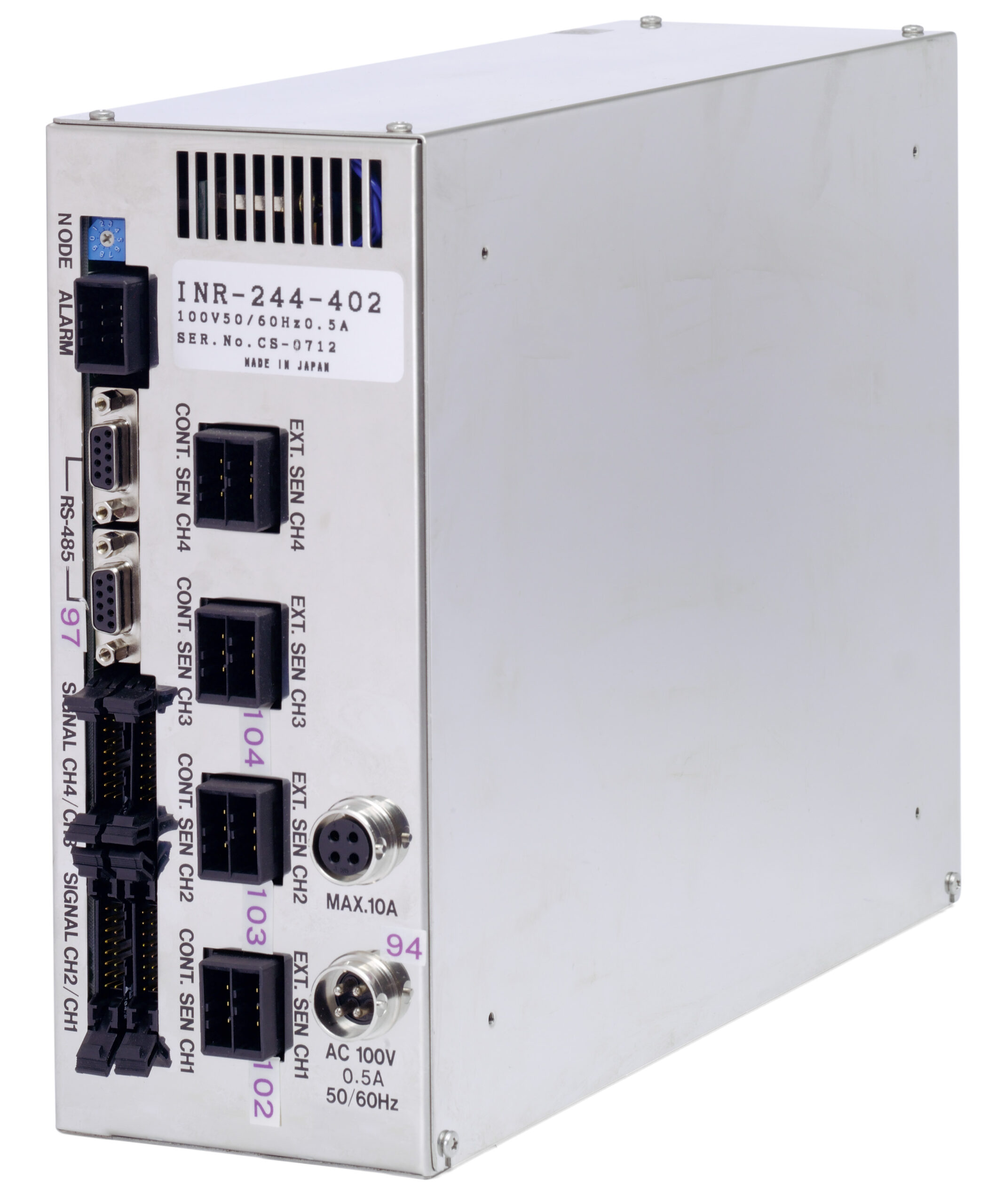 Substrate processing
Fully- and semi-automatic single wafer processing equipment for coating, development, cleaning, lift-off, vapor priming, etching, cooling and/or heating of substrates (amc series)
Development of process modules
Spin- and spray processes
HMDS batch processes
Cooling and temperature control units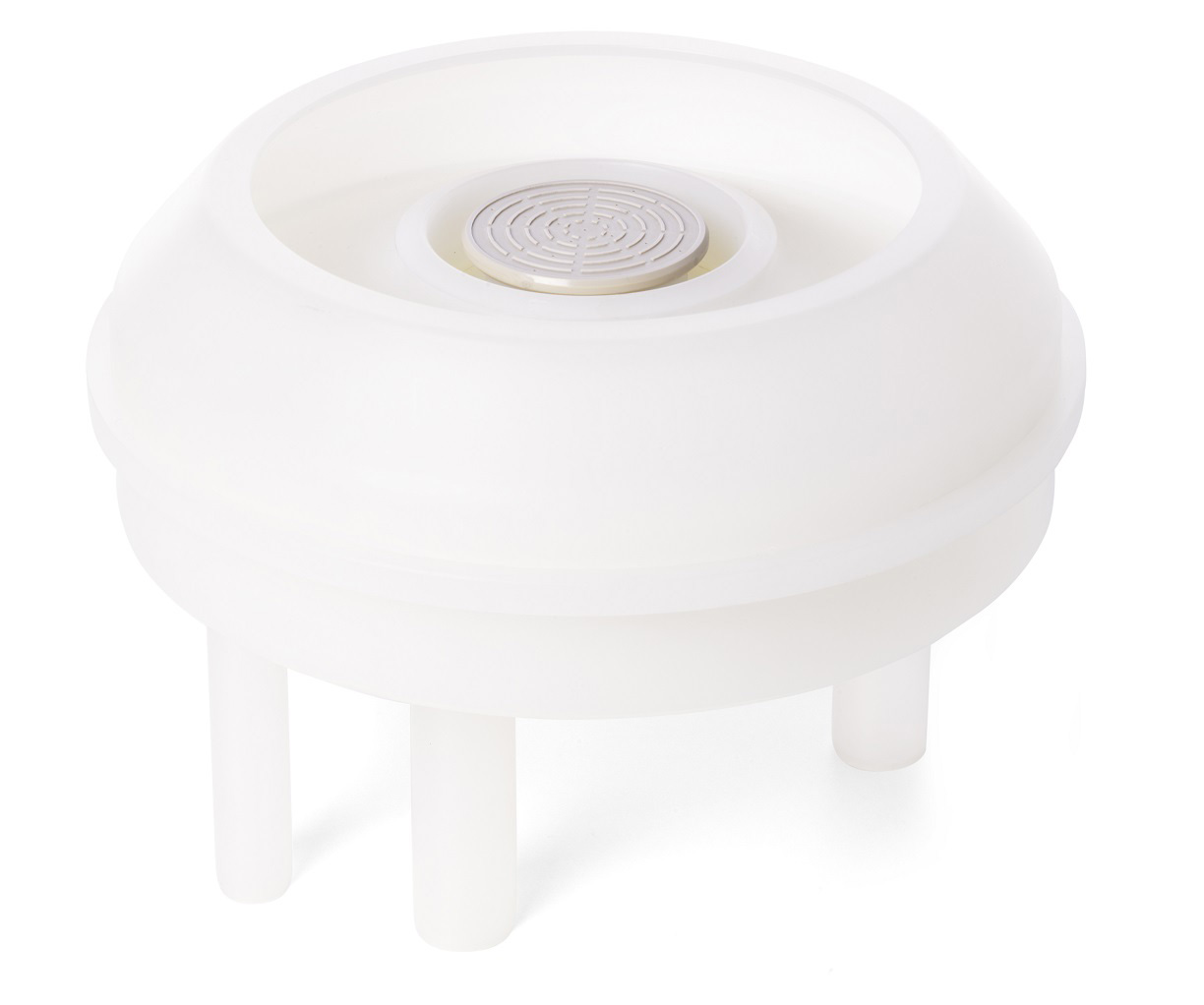 OUR SUCCESS STORY
Continuous business development
| | |
| --- | --- |
| 2008 | Foundation of amcoss |
| 2010 | amcoss sets up a global network to market components for lithography |
| 2011 | Laboratory with optical equipment is established |
| 2012 | Start of optical design. Shipment of the first amh chiller system |
| 2013 | New cleanroom. Shipment of the first fully automatic amc machine |
| 2014 | First ISO 9001 certification |
| 2015 | Introduction of filters to improve uniformity |
| 2016 | Launch of redesigned amc equipment series |
| 2017 | amcoss moves into new facilities & triples production space |
| 2018 | amcoss ships the 1000th refurbished reflector plate to the market |
| 2019 | Launch of ams PILOT process controlsoftware |
| 2020 | Launch of semi-automatic amr 200/300 equipment series |
| 2021 | >100 amcoss equipments in the market |
| 2022 | Launch of amd 030 dispense system |
| 2023 | amcoss becomes part of the Lab14 group |
2008

Foundation of amcoss

2011

Laboratory with optical equipment is established

2013

New cleanroom. Shipment of the first fully automatic amc machine

2015

Introduction of filters to improve uniformity

2017

amcoss moves into new facilities & triples production space

2019

Launch of ams PILOT process controlsoftware

2021

>100 amcoss equipments in the market

2023

amcoss becomes part of the Lab14 group

2010

amcoss sets up a global network to market components for lithography

2012

Start of optical design. Shipment of the first amh chiller system

2014

First ISO 9001 certification

2016

Launch of redesigned amc equipment series

2018

amcoss ships the 1000th refurbished reflector plate to the market

2020

Launch of semi-automatic amr 200/300 equipment series

2022

Launch of amd 030 dispense system
Information: amcoss joined Lab14 group
Download company brochure
Download information business partners about split-off under universal succession